BENNINGTON. Andrew King, general manager and general broker of Stratton Real Estate, has joined the board of directors of the Southwestern Vermont Health Care Foundation, SVHC reported.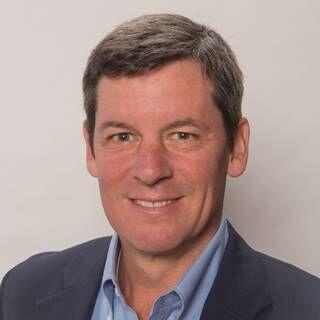 Manchester Center King was born and raised in Manhattan and spent winter weekends in Stratton Mountain. He attended Buckley School and Taft School, and then entered the University of Vermont with a degree in resort management. He has worked for Vail Associates in Colorado and the Equinox Hotel in Manchester. In 1999, he began selling real estate at Stratton Real Estate, where he quickly became Director of Sales and Marketing.
The Board of the SVHC Foundation consists of 20 members. The directors are appointed by the members of the board. The SVHC Foundation's mission is to participate in the development and fundraising solely to support Southwestern Vermont Health Care Corp.
"The SVHC Foundation relies on its highly experienced and deeply compassionate members to support our mission of providing exceptional care and comfort to the people we serve," said Leslie Keefe, SVHC's vice president of corporate development. "We are so glad we found these qualities in abundance in Andrew, and grateful that he accepted the opportunity to join us."
King said, "I've always thought that healthcare is an important area for anyone who wants to make a valuable contribution to their community. This position on the board of directors of the SVHC Foundation will allow me to pay tribute to southern Vermont, which I love so much. "
SVHC is a healthcare system that cares for people in Bennington and Windham Counties in Vermont, Eastern Rensselaer and Washington Counties in New York State, and Northern Berkshire County in Massachusetts. SVHC includes Southwest Vermont Medical Center, Southwest Vermont Regional Cancer Center, Life and Rehabilitation Centers, and the SVHC Foundation. SVMC includes 25 primary and specialty care practitioners.
SVMC has received several awards, including the American Hospital Association's Rural Health Leadership Award for Transforming Health Reform Efforts and its fifth consecutive title under the American Nursing Certification Center Magnet Recognition Program. It was ranked fourth in the nation for health care importance by the Lown Institute Hospital Index in 2020, and is one of the best places to work in Vermont.
SVMC has been awarded the Leapfrog Group 5 for Hospital Safety for two years in a row. During the pandemic, SVMC and both its skilled nursing facilities, Bennington Life and Rehabilitation Centers and Husick Falls, NY Nursing and Rehabilitation Center, received excellent scores on the Medicare and Medicaid Services Centers' assessment of their ability to prevent transmission COVID-19 and other infections.