[ad_1]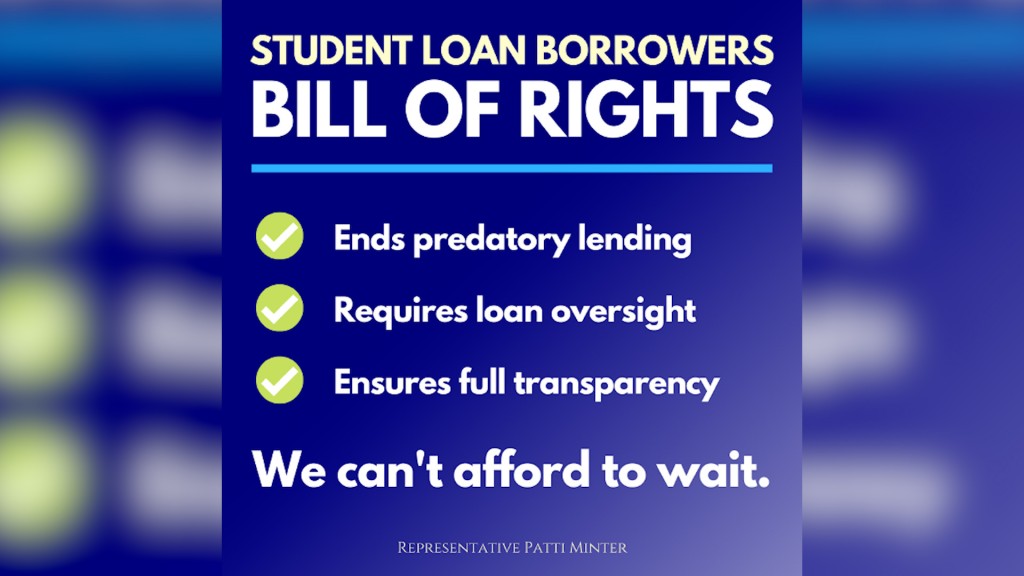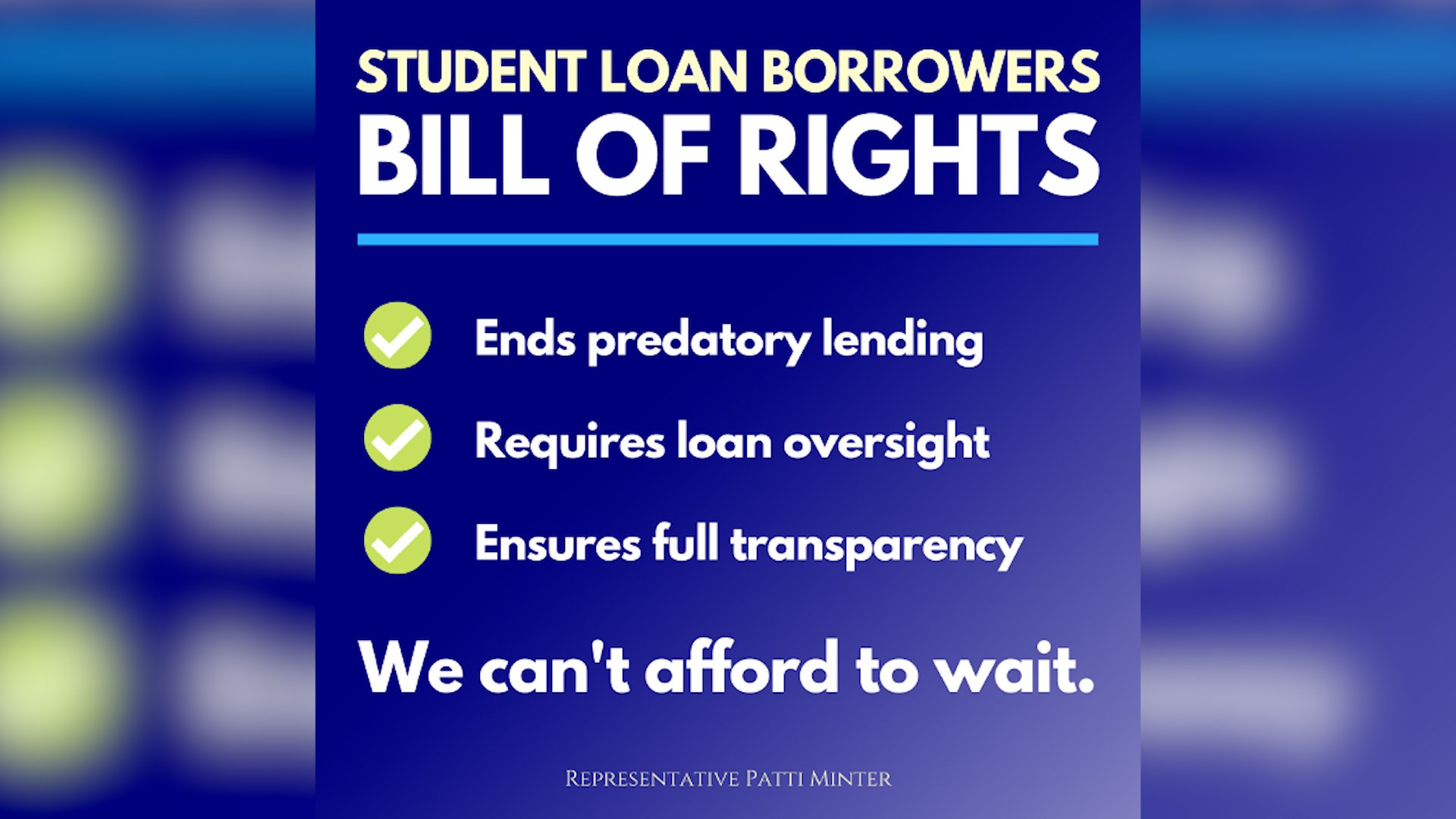 BOWLING GREEN, Kentucky. Western Kentucky University Professor, Rep. Patty Minter, D-Bowling Green, preliminary application Request for account 96 Last Thursday.
Minter said she proposed the Student Loan Borrower Bill of Rights, a bill designed to make loans more transparent to students.
"So many people have no idea what they are signing up for," Minter said. "They just tick the boxes because they know they need money to go to school, but this law ensures that just as mortgage borrowers know what they are getting into before people sign up on this dotted line, they know what are their obligations. that their co-sponsors know what their commitments are, and that the state government will make sure they have full transparency. "
Minter said the proposed bill would create oversight of the entire student loan process and stop predatory lending.
She says this request for the bill, if passed, would require people who provide student loans to explain to students what their monthly payments will be, what happens if they miss a payment, if they have an adjustable interest rate, and if so. , then for how much.
Democrat Attica Scott of Louisville signed up as sponsor of this request for the bill, along with Minter. Minter expressed hope that this law will receive support from both sides.
Minter said that people wishing to contact her about requesting an invoice can contact her through her. Facebook messages or e-mail address of the page of state representatives.


[ad_2]

Source link