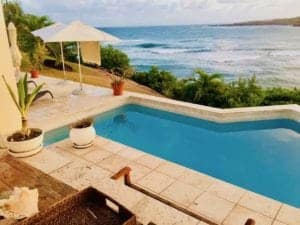 Morty, a mortgage marketplace that compares different mortgage offerings, raised $ 25 million in March Capital's Series B funding round. Additional investors include Rethink Impact, Thrive Capital, Lerer Hippeau, Prudence Holdings, FJ Labs, and Metaprop.
Nora Apsel, co-founder and CEO of Morty, said the past 12 months have made a difference in the housing market.
"When home buyers rushed to shop, Morty was there to provide personalized interactive loan choices, lock in competitive rates, and stand shoulder to shoulder with them until closing time. Our business model and our philosophy are focused on protecting the interests of home buyers. This investment will enable us to develop our product and develop partnerships that are consistent with this worldview. "
Morty took the mortgage process and improved it with a digital offering that allows consumers to compare offers and then close the loan. Morty reports that he has processed over $ 500 million in loans. The company is currently licensed in 36 states and Washington, and aims to serve home buyers nationwide by the end of 2021.