[ad_1]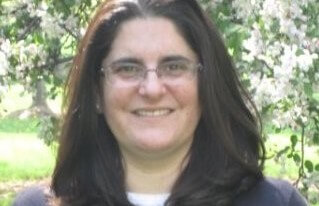 CHARACTER OF THE WEEK: Since October 2020, the Consumer Financial Protection Bureau (CFPB) has been engaging the mortgage industry through a series of "technical sprints… »Designed to connect CFPB staff and industry technologists with consumer, financial and regulatory stakeholders for short, intense problem-solving sessions. The culmination of these events is Demo Day, where each sprint team shares their innovations with a panel of evaluators.
MortgageOrb recently met with Melissa Kozicki, Chief Compliance Officer Mortgage Cadencewho participated in the second CFPB technical sprint in March.
Q: The first tech sprint last October was about electronic disclosure. What was the focus of the March event?
Kozitsky: The last CFPB technical sprint I participated in was March 22-26 and focused on the Housing Mortgage Disclosure Act (HMDA), and lenders must collect consumer data for their reports, most of which are published. As you know, thousands of financial institutions provide HMDA data on millions of transactions every year.
The CFPB said the sprints' goal was to show how advanced technologies can strengthen regulatory compliance, drive innovation, reduce costs and burden, and promote transparency.
At the March event, sprint participants were split into 17 teams to develop solutions on either the HMDA Data Submission Track or the HMDA Data Publishing Track. At the end, each team had the opportunity to show what they had developed.
Q: What was your role as a compliance officer?
Kozitsky: I was assigned to one of the 17 teams and supported my group as we worked on our solution. But I had the opportunity to work with several teams that investigated regulatory and operational issues.
For example, I've been able to help technologists who have never had to file HMDA data better understand which data points lenders are likely to encounter, which ones are most difficult to get right for their reporting, and which data points might be optional for some lenders.
I always enjoy sharing information about regulation, but I think my help really was in explaining the process from the perspective of lenders and how lenders collect different data at different stages of the creation process.
The process was collaborative, not competitive, and this made the event really enjoyable for me. CFPB staff are committed to fostering industry innovation, which is why they were available all week – their technology, their developers, and even invited their colleagues from the Census Bureau to help answer questions.
So, all of these experts were on hand every day for a week for everyone who wanted to participate. It was a really good experience.
Q: So what did your team work on?
Kozitsky: The team to which I was officially assigned was solving the problems of blockchain implementation for reporting on HMDA data. Another group, whose work I really enjoyed, took an interesting illustration path for the CFPB, where the Bureau could do a better job of documenting some of its own technologies.
Other Sprint teams have worked on some interesting ways to make HMDA data more accessible to consumers, scientists, and researchers. The work we did ultimately benefited the consumer, so it was interesting and rewarding to watch these ideas evolve. The CFPB has done a tremendous job of driving innovation across all the areas that members wanted to develop.
Q: Which companies have been invited to participate in the tech sprint?
Kozitsky: This is the best part. The CFPB opened this up to anyone in the industry who wanted to send experts to participate. It was a great mix of industrial suppliers, consumer groups, researchers, statisticians, and government experts. Anyone interested in innovation was invited and did not need to be a technology expert to participate. I found this to be very inclusive.
Q: Would you recommend taking part in the upcoming CFPB technical sprint?
Kozitsky: Wholeheartedly. I thought it was a great experience. I think what was most interesting to me was that the Bureau not only encouraged innovation, but also solicited feedback on its role in the HMDA process. The attending staff sincerely wanted to hear what they could do to improve. I was very impressed.
The Bureau has published the results of the first two technical sprints on its website.
[ad_2]

Source link