[ad_1]

Deutsche Bank has hired Morgan Stanley CEO Amit Sheshinski to lead the Australian real estate sector.
Deutsche Bank told staff on Monday that Sheshinsky is joining a local client and advisor team as head of real estate, where he will be tasked with offering advice and financing to the bank's clients.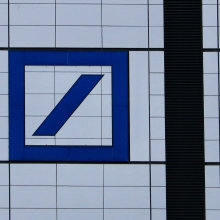 Sheshinsky will report to Hugh MacDonald, head of investment banking and advisory at Deutsche Bank in Australia.
"We look forward to welcoming Amit to a team that will expand our real estate capabilities – a sector of Deutsche Bank's historic strength both in Australia and around the world," he said in a statement to Street Talk.
"With a number of large global real estate groups operating in Australia, this is a natural area where we can focus more."
Sheshinsky spent almost seven years at Morgan Stanley in Australia, focusing on real estate investment banking and working on deals for companies such as Lendlease, Stockland, Oxford Properties and Scape. He previously worked at Citi.
His appointment follows Deutsche adding former Nomura banker Martin Nosek to cover financial institutions and former BoA ​​banker David Hopwood to oversee natural resources.
[ad_2]

Source link