[ad_1]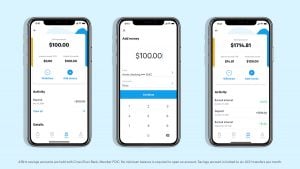 Confirm (NASDAQ: AFRM) announced the securitization of $ 500 million in BNPL loans.
The deal marks Affirm's third securitization in 2021, the sixth since launching its program in July 2020.
According to the issue, the offer included five classes of fixed rate bonds: Class A, Class B, Class C, Class D and Class E, all of which were rated by DBRS-Morningstar with assigned AA (sf) ratings. , A (sf), BBB (sf), BB (sf), and B (sf), respectively.
The bonds were placed by various institutional investors as part of a private offering. By securing loans, Affirm can increase lending while reducing portfolio risk. Investors are interested in higher returns in an environment of historically low interest rates.
Confirm is Buy Now, Pay Later (BNPL) Fintech, which offers an installment loan at the point of sale. Technology has enabled BNPL to become a viable alternative to credit cards. Unlike credit cards and other overtime options, Affirm shows consumers exactly how much they will pay up front and does not increase that amount. Affirm says it will never charge any hidden or late fees.
Michael LinfordAffirm's CFO made the following statement:
"Our capital strategy continues to be an important element of competitive differentiation for Affirm as our ABS program builds on its already successful execution. Our securitization of 2021-B has been our most efficient execution to date and gives us even more flexibility to support our growth in 2021 and beyond. We appreciate the exceptional investor demand for this offer and the trust in our platform from our large, diversified group of institutional capital partners. "


[ad_2]

Source link