[ad_1]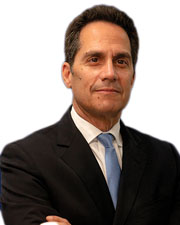 Earlier this month, we heard the news that everyone was waiting for. The sun rises again. As we all knew, it will be so. Specifically, I am referring to the sun over the East River and commercial properties in New York.
You see, during the pandemic, New York was hit the hardest of any city where we have clients, and we have hundreds of clients across North America. No city has suffered more in terms of commercial real estate impact than New York.
Beyond local, regional and national political issues for New York real estate owners, COVID's grip has created a huge void for any speed (sales, leasing, refinancing).
However, everything has changed.
Commercial real estate brokers, mortgage brokers, and investor clients we train in New York now see their streams filled with less desperate opportunities, and their clients are significantly more receptive to sales, rental and financing opportunities.
Everyone seems to be adding to their teams and modifying their marketing messages for positive opportunities that come with a clearer horizon.
The fund manager who called me four months ago about a targeted investment in underpriced condominiums called me yesterday and told me that the drastic decline in value they expected simply did not exist. Really good news.
Even the organizers of real estate exhibitions and conferences, as well as magazine publishers are again turning to us for sponsorship and advertising opportunities. A sure sign that the apocalypse is quickly disappearing from sight.
So welcome back to NYC commercial real estate. Now go back to what you do best.
Rod Santomassimo, CCIM, is the founder and president of Massimo Group, LLC, New York, NY.

Thanks for reading!
You have read 1 of your 3 guest articles
Register and get instant, unlimited access to all of our articles online.
Register quickly, easily and IS FREE…
Tags:
[ad_2]

Source link