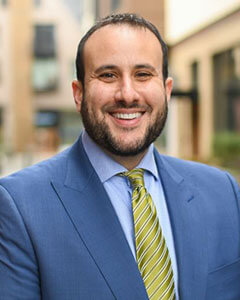 Churchill Mortgage, a common lender, FHA, VA and USDA, says its Pacific Northwest arm is on track to surpass $ 1 billion in annual lending just two years after opening its first branch.
The Pacific Northwest team received an average of $ 70 million in funding in the first five months of 2021 and is expected to increase that number by an additional $ 23 million to $ 28 million per month as a new loan manager arrives at work over the next 60 days. The latest recruitment coincides with an ongoing expansion initiative under which Churchill will open new offices in southwestern Washington, South Dakota, Hawaii, Idaho and Oregon later this summer.
After launching one office in Portland in 2019 and employing four team members, the division has since grown to 23 offices with 125 employees across seven states.
"Receiving $ 1 billion in annual credit just two years after our doors opened is a remarkable achievement that testifies to the incredible amount of hard work and commitment to excellence that our PNW team members have demonstrated from day one," says Kevin Hannah , President Churchill Pacific Northwest Mortgage Region. "Now more than ever, lenders need to show quickly and clearly how they can deliver tangible value to home buyers given how tough the current conditions are."
"Churchill Mortgage has always been committed to putting people before profit, and the achievements of our Pacific Northwest region demonstrate how focusing on this most important factor keeps the rest of the story in its place," adds Matt Clarke, Chief Operating Officer, Churchill Mortgage.